REGISTER NOW
PHLEBOTOMY TECHINICIAN 1/CPT1 1010, T-TH 9:00am 1:00pm.
The program requires 40 hours of classroom didactics and laboratory, and 80 hours of clinical for a 120 total clock hours.
This is a certification program; there are no prerequisite for this course. According to the Bureau of Labor Statistics employment of phlebotomists is projected to grow 25 percent from 2016 to 2026, much faster than the average for all occupations. Hospitals, diagnostic laboratories, blood donor centers, and other location will need phlebotomists to perform blood work. Standard Occupational Classification Code (SOC 31-9090).
The program is an ideal entry-level profession for individuals who are interested in pursuing successful career in the healthcare industry. Upon completion of the program, applicants are qualified to apply for registration through the National Healthcare Association (NHA) for the Phlebotomy Technician Certification exam (CPT1). There are no prerequisites for this program.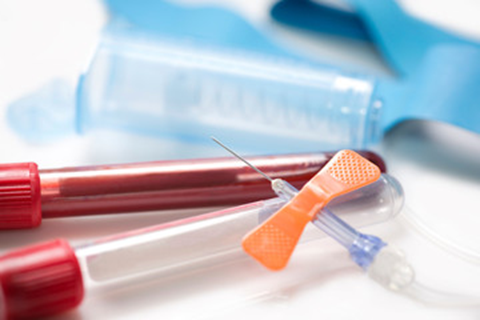 Program is designed to lead to the positions in a profession as:
Certified Pharmacy Technician (CPhT), Pharmacy Technician, Pharmacist Technician (SOC 29-2052). Insurance billing Technician, Retail Pharmacy Technician, Stock Inventory Technician, Technician recruiter, Technician Trainer.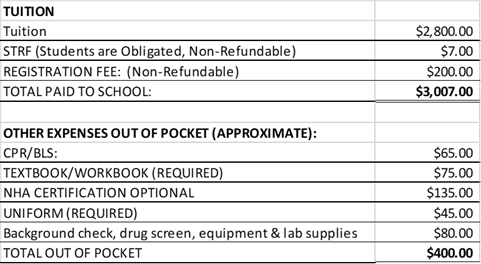 General Admission Requirements:
Obtain and read the Vasco Career College catalog, Performance Fact Sheet, and select the program of interest
Copy of High School Diploma/ Equivalent
Applicant must be 18 years or older
Valid Identification Card, Driver's License/ State I. D, Social Security Number
Live Scan
Health Assessment, Immunization requirements and Drug Screen
Current CPR/BLS Certificate (American Heart Association)
Complete an enrollment agreement and registration
Pass English and Math Assessment Test
Payment of tuition
Purchase textbooks, supplies
Orientation
The School Catalog is provided to Prospective Student and any interested Individual on campus. They are also informed that the catalog can be obtain from the school's website and are encouraged to read prior to signing an enrollment agreement.
Students must provide proof of immunity for the following before clinical:
BLS certification
Background and drug screening
Diphtheria/Tetanus (DT) immunization within the last 10 years
MMR titer or second dose
Hepatitis B or signed waiver to refuse
Tuberculin skin test and appropriate follow-up or alternative chest x-ray within the last year
Varicella immunity(titer)
PHLEBOTOMY TECHNICIAN
MTWTH - 9:00AM-1:00PM ** 4 weeks**
10/10/2022 – 10/24/2022+ 2 weeks internship
11/07/2022 – 11/21/2022+ 2 weeks internship
12/05/2022 – 12/19/2022+ 2 weeks internship
PHLEBOTOMY TECHNICIAN
SAT - 9:00AM-5:00PM ** 6 weeks**
10/08/2022 – 11/12/2022+ 2 weeks internship